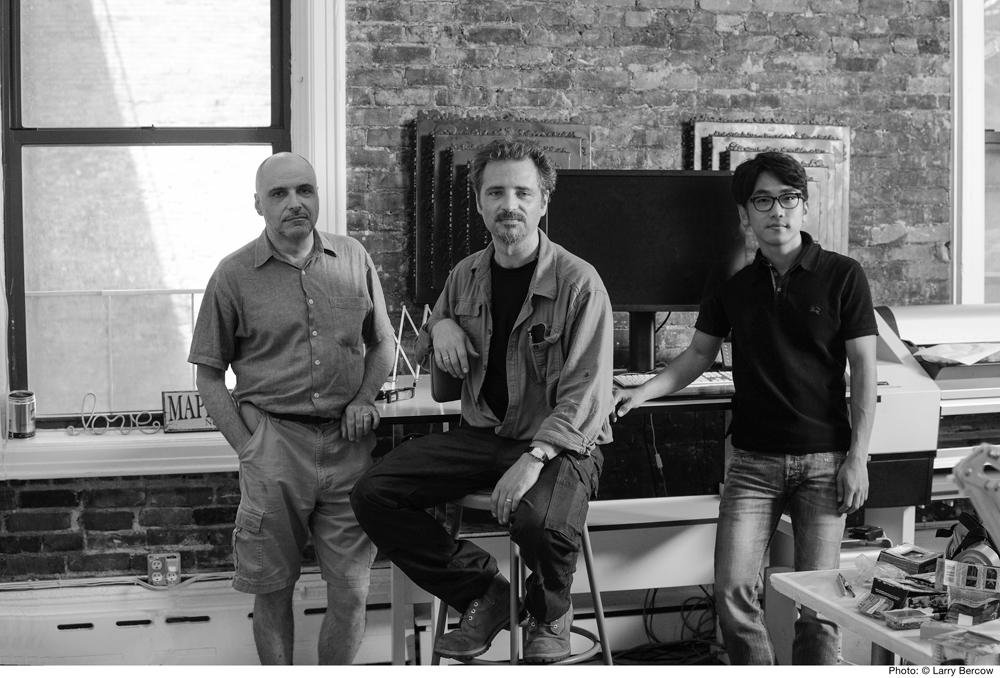 We transform complex ideas into compelling images. By combining strong aesthetics with a focus on research and accuracy, we provide all you need to create unforgettable visualizations. Our studio will help you find the best way to convey your concept, and then will do what it takes to realize it. In addition to illustration and animation, this might include conducting supplementary research, writing supporting text, and considering the combined impact of the illustration, design, text, and layout.
The studio's work covers a broad range of topics, from the astronomical to the gastrointestinal, the microbiological to the nano technological. But whatever the subject matter, our images strive to represent ideas, not just objects. Illustrating the unseeable is a particular specialty. Much of the work done by us is executed in 3-D modeling software; however, the treatment is
designed to let visual realism take a backseat to more conceptual truths.
Bryan Christie is an award-winning illustrator whose work has been featured in such publications as WIRED, Newsweek, The New York Times, Esquire, and Field & Stream. He began his training in 1996 at the illustration and animation studio SlimFilms, picking up skills from his father, Andy Christie, and Pete Samek. From there he took a position as
assistant art director at Scientific American magazine, where he designed and illustrated covers and editorial content. Bryan was impressed by the distinctive aesthetic of the magazine from the '50s and '60s; its influence can be seen in the development of his own unique style.
Joe Lertola, Information Graphics Director
Joe began his career as an information graphics artist in 1982 when he was hired by Nigel Holmes to work at Time Magazine. During his 25 year tenure at Time he created more than 1,000 graphics of all sizes and on a diverse variety of topics. He has a long track record of producing graphics that focus
on science, medicine and breaking news. Joe has a special interest in maps. He produced hundreds of maps for Time and other magazines. He also writes his own software to help with map production.
MaryAnna Sutter, Business Manager
MaryAnna joined us in 2009, assuming the Controllership and Business Administrative responsibilities of our business. She is the point of contact for accounting, financial and administrative inquiries. With 30+ years of diversified financial and business background, her portfolio of professional experience includes Quest Diagnostics, Mgr. of Reporting & Financial Planning; American Express, Sr. Financial Analyst; and CIT, Corporate Accounting and Internal Audit.